Adjudicators 2022
Junior Piano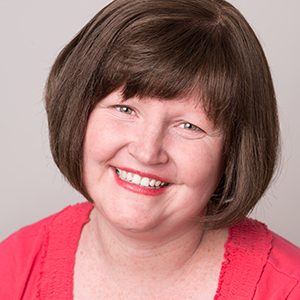 Wendy Potter

Ms. Potter holds a Bachelors Degree in Piano Performance from the University of Western Ontario, and a Masters Degree in Piano Pedagogy and Performance from the University of Michigan. Academic positions held include Lecturer in Piano Pedagogy at the University of Michigan, and Co-ordinator of the All-State Program at the Interlochen Centre for the Arts. She has been recognized with several awards in both teaching and performing, including the Alice B. Kern Excellence in Teaching Award (University of Michigan), and the UWO Gold Medal.
Ms. Potter has appeared regularly as an accompanist and chamber musician for recitals at the University of Toronto, the Royal Conservatory of Music and throughout the GTA. She has also collaborated with the Scarborough Philharmonic Orchestra and the Toronto Wind Orchestra.
As a member the Canadian Music Festival Adjudicator's Association, her work as an adjudicator takes her on extensive travel throughout Canada. She is also an active Senior Member of the College of Examiners for the Royal Conservatory of Music.
Wendy is passionate about the importance of teaching and performing music by Canadian composers, and is currently the Co-Coordinator of Contemporary Showcase Toronto. She currently resides in the Beaches Area of Toronto, maintaining a teaching studio and busy career as a freelance musician. She is the proud mother of two teenage boys.
  Intermediate Piano
Jennifer Knelman

Jennifer Knelman holds a Teachers' ARCT, a Bachelor of Music in Performance from the University of Toronto, and a Master of Music Degree (Literature and Performance) from the University of Western Ontario. Her early musical training was from her Mother, Fay Pullan, with whom she was studying when she received two RCM provincial gold medals, then she continued on scholarship at the Royal Conservatory of Music. During the following years at University she studied advanced theory, while majoring in performance. Her principal teacher was James Anagnoson.
Her main joy is assisting music teachers in many different ways, from giving feedback on individual student performances to offering virtual online exams, or workshops for teacher groups.
She was a piano examiner for the Royal Conservatory of Music for over fifteen years and has enjoyed years of Festival adjudicating and lecturing for ORMTA groups and also instructs for the University of Guelph. Jennifer is a ranked tennis singles player competing on the senior International Tennis Federations circuit and enjoying observing the many parallels between sport and music.
  Senior Piano & Composition
Martha Hill Duncan

Martha Hill Duncan is an award-winning composer, choral conductor and music educator living in Kingston, Ontario. Originally from Houston, Texas, her passion for music started early. Her mother sang and played the piano by ear and her father shared his appreciation of varied musical styles and instruments. She began piano lessons at age 8 and went on to receive a diploma in vocal music from first graduating class of The Houston High School for Performing and Visual Arts and later earned a degree in composition from The University of Texas at Austin.
Since moving to Canada with her husband, astrophysicist, Dr. Martin Duncan, Martha has enjoyed incorporating Canadian poetry, landscapes and stories into her compositions. Some of her songs have won awards in both Canadian and American choral and art song competitions. Many of her piano works were inspired, at least in part, by her long-time career as a piano teacher and by the memorable places she has lived or visited. Some of these piano and vocal solos are listed and/or published throughout music educational syllabi and publications including The Royal Conservatory of Music, Conservatory Canada, the Canadian National Conservatory of Music and the Bulletin of the National Federation of Music Clubs (US) .
Martha is also a founding member of RED LEAF PIANOWORKS, a composers' collective for new piano repertoire. Since 2007, this collaborative self-publishing group of award-winning composers has been steadily making its way into the educational music market. She is also the artistic director and conductor of the Kingston, Ontario women's choir, SHE SINGS! Several of choral works have resulted from this long-time association. A former piano examiner for The Royal Conservatory of Music, Martha is also a clinician and frequent adjudicator. She has two grown children and an adorable granddaughter: Alex, a math professor Claire, a singer, actress and voice over artist and Eloise, a charming and energetic two-year old.
Trained Vocal, Music Theatre, and Speech & Drama
Marnie Kersten

Marnie Kersten – BMUS, Dip, NATS, RMT, CAEA, AFM A multi-instrumentalist as well as a musical theatre performer, Marnie Kersten holds a Bachelor of Music in Voice Performance from Queen's University as well as a Diploma in Musical Theatre from the Randolph Academy.
Ms. Kersten runs her own thriving private voice studio, and is on the voice faculty at the acclaimed musical theatre program at Sheridan College. She has also taught voice at the Randolph College in Toronto, and adjudicates musical theatre regularly throughout Canada. Marnie focuses on giving her students a strong technical foundation as well as introducing a diversity of popular styles. She has students performing professionally around the world, as well as attending vocal and theatre programs at various post-secondary institutions and arts high schools. Recently one of Marnie's students was the winner of the musical theatre category at the National Music Festival of Canada, and another awarded the RCM National Gold Medal for Level 1.
Marnie also performs professionally, both as an actor and as a musician throughout Canada. Selected credits include Jersey Boys, Buddy: The Buddy Holly Story, Queen of the Mist, Mary Poppins, Hairspray and Oliver. www.marniekersten.com
Strings
Caitlin Boyle

Hamilton-based violin and viola performer and pedagogue Caitlin Boyle teaches at the Hamilton Suzuki School of Music and the Hamilton Music Collective, while holding performing positions with Sinfonia Toronto and the Niagara Symphony Orchestra. She is also a member of the Isabel String Quartet, quartet-in-residence at Queen's University.
Ms. Boyle's passion for music education has led her to teach at the Faculty of Music at the University of Toronto, Mooredale Youth Orchestras, Festival of the Sound Music Scores Program as well as adjudicating for the Ontario and Alberta Music Festivals. In 2015 she received her Doctorate from the University of Toronto, where she researched non-verbal communication in string quartet performance.
Previously Ms. Boyle was the violist of the Cecilia String Quartet (2006-2018), a group that toured extensively across North America and Europe after winning the Banff International String Quartet Competition in 2010. In addition she has performed with the Munich Symphony Orchestra and the Toronto Symphony Orchestra.
Brass  and Woodwinds
Peter Stoll

Known for his virtuoso energy on stage as well as an easy and entertaining way of speaking with the audience, Peter Stoll teaches clarinet, chamber music, performance & education studies, and the Business of Music at the University of Toronto's Faculty of Music, and is a frequent performer with orchestral and chamber ensembles in southern Ontario. Also a very popular adjudicator up to the national level, he has worked across Canada and in the United States. Peter is particularly known for his enthusiastic, positive comments and detailed suggestions to young musicians.
Tours as soloist and with various ensembles have taken him across Europe, to Russia and to the United States. Recent performance highlights have included chamber concerts in Japan and a tour of 3 Chinese cities, as well as at the International Clarinet Association's conference in Baton Rouge, Louisiana. In 2016 Peter was featured on a recording with members of the Canadian Brass, and in May 2018 he was the soloist in noted American wind ensemble composer Brian Balmages' concerto "Escapades", with the composer conducting. In 2019 Peter shared in the win of a Dora Mavor Moore award for Best Ensemble-Opera in Toronto.
Over the past 30 years Peter has been invited to adjudicate at over 150 local festivals across Canada. Fluent in both official languages, he has heard countless bands, orchestras, and woodwind, brass and percussion solos and ensembles coast-to-coast. Beyond the local level, he has judged at the finals of fifteen Provincial competitions, and has been asked three times to serve as the woodwind adjudicator for the national finals of the Federation of Canadian Music Festivals, most recently for the 'virtual Nationals' in summer 2021.
Peter is also a member of the Royal Conservatory of Music's National College of Examiners, where he is the area Specialist for Winds, and was the Chief Compiler of the 2014 edition of the clarinet examination syllabus. His website is www.peterstoll.ca